Welsh Dee Fishing Report Week Ending 6th August.
In addition to my usual blog articles, I have decided to add an end of week quick review on how Welsh Dee has been fishing; covering mainly the Llangollen and Bangor on Dee beats. It will be based on my exploits on the river and chance encounters with other anglers. If anyone else would like to contribute to this review then please send me a quick note, including any photos, to andrewoverend1@gmail.com by Sunday of each week and if appropriate I will endevor add it to the update.
This week the weather remained unsettled and heavy rain kept the river level above 0.6m (Corwen gauge), with it peaking at 0.84m on Tuesday evening. On Wednesday, the river at Llangollen was very coloured and only suitable for the spinner or worm!
Thursday was my first outing on the river this week and I fished from above Horseshoe Falls from the Pipe Pool to Duncans Pool. The river had dropped from 0.84 to 0.74m (Corwen gauge) and was looking in good condition for the fly, with just peaty stain. I fished both pools with the salmon fly but didn't raise any interest, not even a trout which was surprising. To avoid a blank I switched to the wet-fly for an hour and caught a nice brown trout and sea trout in Duncans Pool, both of which were tempted with a size 14 black hopper.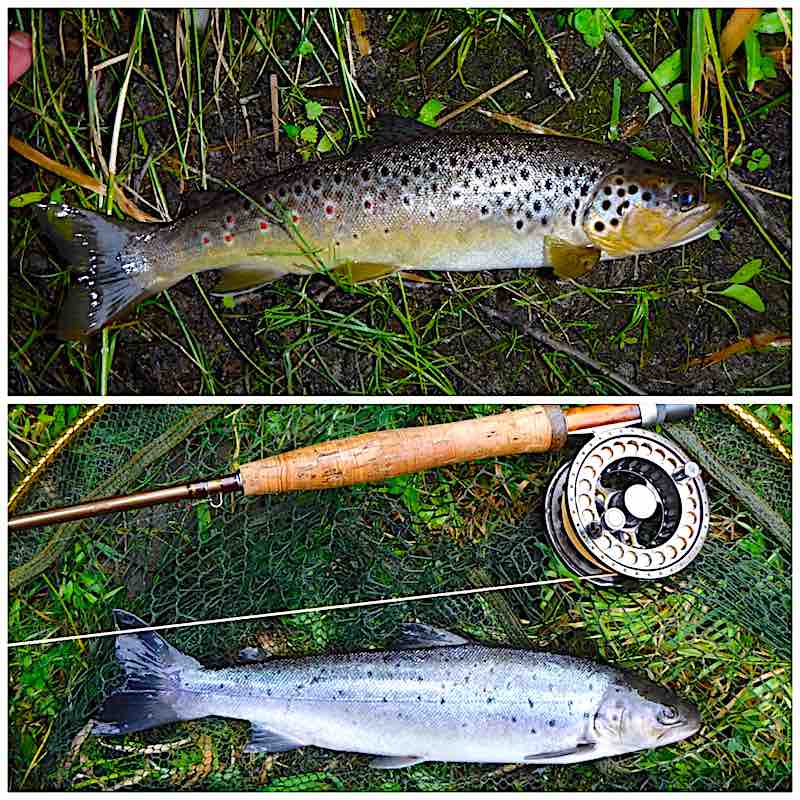 For the last couple hours of the day I drove down river and fished the Broken Bridge Pool with the salmon fly with the same result – ZERO! On switching to the wet-fly I managed to tempt a couple of grayling to 1/2lb on a March Brown spider but no sea trout.
I returned to the river on Saturday to fish the beat at Llangollen golf course and catch up with Gareth who I hadn't seen for a few weeks. The river level had dropped a little further to 0.69m and was still carrying a slight tinge of colour. I fished from the Sun Pool to Abergergan with the salmon fly but didn't get or see anything. However, on the wet-fly I managed to catch a couple of nice brown trout and one grayling. Gareth had a similar result with a nice 3/4lb grayling from The Meadows but no salmon.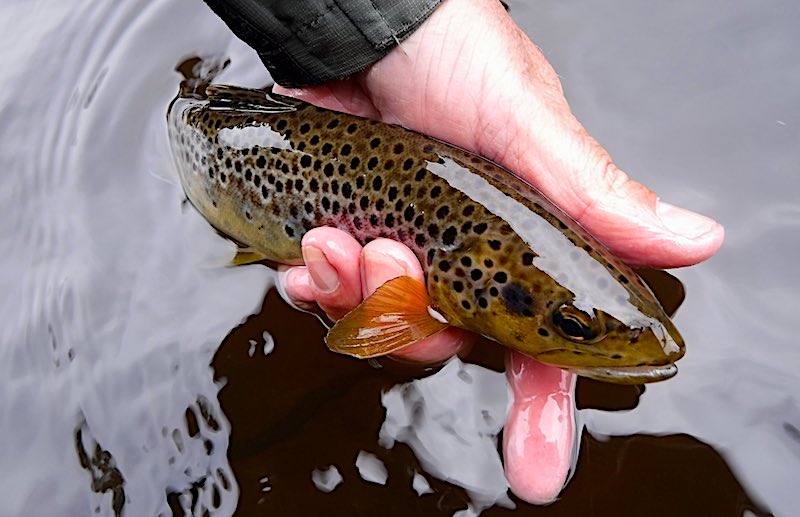 At 3pm another heavy thunderstorm broke over Llangollen; fortunately I had gone back to the car for something to eat so missed a drenching. During this storm I drove up river to fish the glide above Horseshoe Falls when the storm had blown over. I worked a team of new spider patterns down through the glide and at about the halfway point I connected with a sea trout (1-2lbs) but it broke my 3lb leader the middle dropper ☹  I shall be trying these spider patterns again to see how well they work.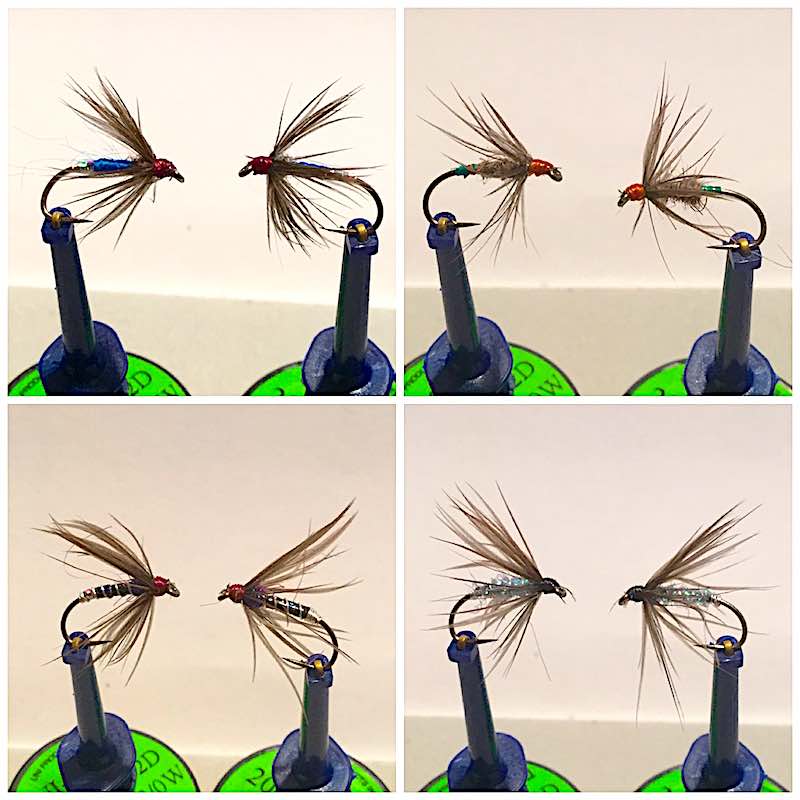 Salmon have been moving through the beat because I meet an angler who had seen fish moving up into the Corwen beats and another anlger sent me a note to say that he had lost a good salmon on the beat above Horseshoe Falls but he had managed to bank a couple of sea trout on the spinner. For the last couple of weeks the number of sea trout being caught at Llangollen has been increasing.
Hopefully, I will have better luck on the salmon and sea trout front next week. Please send me a note if you have any questions about this post.
Anyway, until next week tight-lines, Andrew Overend (7/8/17)